Please join us in welcoming Mrs. Gloria Gadecz as the New Principal at Sea View School, as of August 1st, 2019  We look forward to Mrs. Gadecz joining our team!  Please see official administrative announcement below.
First Day of School will be on Wednesday, September 4, 2019.  School will be in session from 8:45-10:45, students and staff will meet in the school gym for a welcome back assembly.  Have a great summer and we will see you all back at school refreshed and ready to learn in September!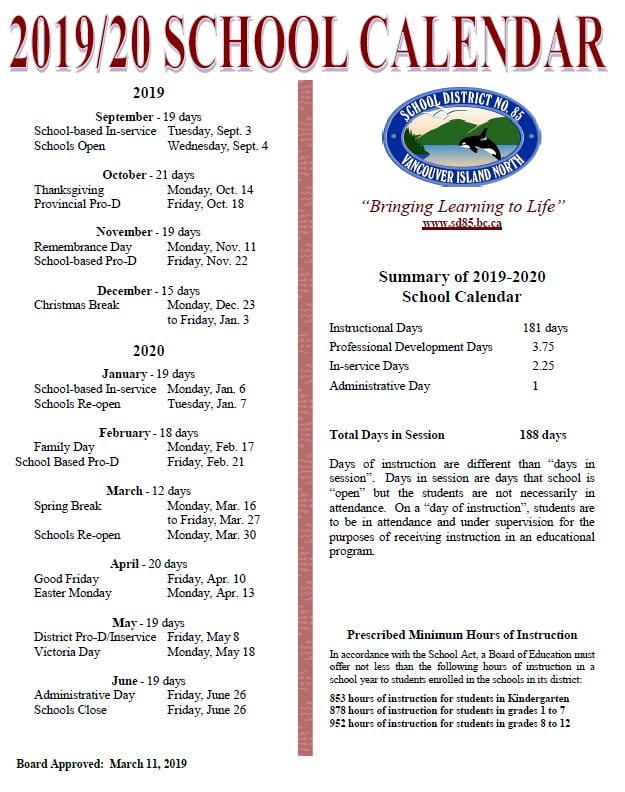 September 2018
On the first full day of the new school year, students at Sea View Elementary Junior Secondary School in Port Alice, took part in their first harvest of school honey!  In anticipation of the big event, frames of honey-laden combs were removed from the school beehive the day before.  A local beekeeper, Mr. Richard Watson, volunteered his time, equipment and provided a hands-on demonstration.  Students, parents and staff had an opportunity to spin the honey frames and watch the extraction process from start to finish.  The school ended up with about 26 cups of clear liquid honey in different hues of gold.  Our first jar of honey (approximately 1 litre or 4 cups) will be raffled off as a fundraiser!  Each student will be given a small jar of honey to enjoy at home with their families, with the remainder of the honey to be used in our Healthy Hungry Kids program.
The school has had a very exciting first few months with their bees; students, staff and volunteers have learned so much and the school is very proud of the honey that their bees have produced.  In the coming weeks our students will be designing logos for their school honey and next year they hope to produce enough to sell; proceeds will allow us to sustain and develop the four braided strands of Sea View's Healthy Hungry Kids Program: healthy eating, gardening, composting and bee-keeping. Sponsors whom supported: "The Bee Cause" who donated our observation hive; and Vancouver Island Health for the Community Wellness grant which enabled the school to buy beekeeping supplies and attend training.
---
What is all the BUZZ about?
Sea View School has been awarded a grant which was applied for last Fall through the Whole Kids Foundation.  Mrs. Steffler and Mrs. Johnson applied for the grant  in hopes of being awarded with an Observation Honey Bee Hive. In February it was announced that we had been awarded the grant and have now received the last of the necessary components to begin installation of the hive.  The observation hive will be installed in our school kitchen providing the bees a quiet place to work while still allowing a good viewing point for students and staff.  The Bees enter the hive through a pipe in the wall, so there are no entry points into the school other than directly into the Hive itself.  The Hive is built between two sheets of Plexiglas hinged to the wall allowing the Hive to be pulled out from the wall for better viewing.  The bee colony will be coming from Tom Aikenson, an experienced beekeeper from Hyde Creek who will also act as our bee mentor.  The Bees will be a welcome addition to our school gardens, and will be the topic of lots of learning by the students and staff. Together we  will learn the important role bees play in the pollination, of our treesand flowers, and the fruits and vegetables that end up on our tables.  Safety precautions including ordering Epi Pens to have on hand in case of an allergic reaction will be taken and lessons will be structured around peaceful coexistence with our bees. Thank you to the Whole Foods Foundation Canada, and The Bee Cause Project for accepting our application and for awarding Sea View School  this Hive and the money necessary to  purchase our first colony of bees!
For more information on this grant, please visit.  http://www.thebeecause.org/
---
Happy New Year to the families of Sea View School!
The beginning of a new year is an exciting time, and our calendar is already filling up with a rich variety of learning opportunities and challenges for all students during the remaining six months of this school year.  I don't want to give everything away, but be prepared for salmon eggs, a bee hive, and hatching chicks!  Also – planting potatoes in February, singing lessons with Joey Clarkson, Swimming lessons, drama workshops with Missoula Children's Theatre, garden inquires, Science Fair projects, and Friday cooking classes…  All this and a strong focus on skills in literacy and numeracy as well!
I'd like to take this opportunity to thank those involved in providing inspiring learning experiences for our older students during December.  The Grade 4-7 class visited local artisan Susan Mohler in her stained glass studio, and Susan generously engaged each of the students in cutting, grinding, copper foiling, and soldering together pieces of glass.  Later that same week, Grade 6 & 7 students were invited to North Island Secondary to experience a woodworking lesson.  Each student was instructed in safely using  a variety of power tools to create their own beautiful wooden cutting board.   Our students were highly engaged and  appreciative of these opportunities, and will be writing about the experiences in their e-portfolios.
May your year  be filled with goodness.
Heather Johnson
Principal
---
Here is a quick look at the Month ahead.
---
Letter to Parents from Education Minister Mike Bernier
Important information regarding our critical incident protocols.
---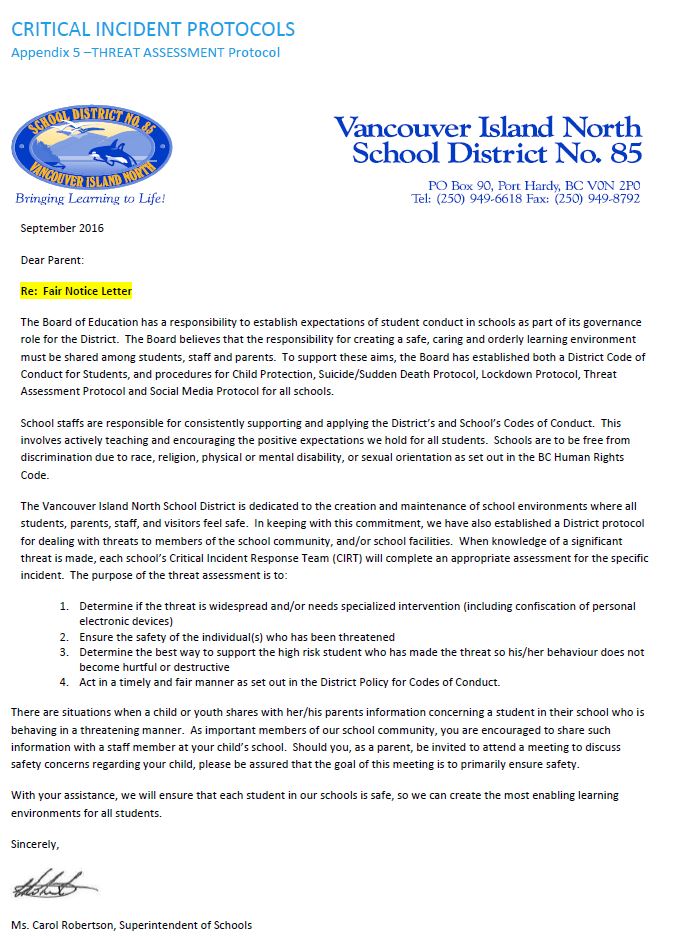 ---
We are glad that you are here!
On this blog you will find everything you need to know about Sea View School. It will be updated regularly with news regarding special events, classroom news and more so please check back often.
We hope that you find our blog informative and easy to navigate.
---
Students from Port Alice share their thoughts on what their community will look like in 35 years. Check out our feature on the CBC Vancouver Island Facebook page!
https://www.facebook.com/SVEJSS?ref=hl 
2015-2016 School Calendar
The official calendar for the 2015-2016 school year now available here Calendar 2015-2016 .
---
Ms. Heather Johnson appointed as Principal of Sea View School effective August 1, 2015
Sea View School officially has a new principal for next year.  As many are aware Mr. Deacon has recently been reassigned to Eagle View Elementary School in Port Hardy for the 2015/2016 school year. While we will definitely miss Mr. Deacon and all he has brought to our school over the past year and half we are pleased to welcome Ms. Johnson into this role.   Ms. Johnson has been teaching at Sea View School for many years and has experience teaching all grade levels including a wealth of knowledge in a multi-grade setting. Mr. Deacon and Ms. Johnson will work closely until the end of this school year to ensure a smooth transition.    Congratulations Ms. Johnson!
To read the district announcement please click on the link.  Principal SVEJS Mar 10-15
---
Satisfaction Survey 2014/2015
The Provincial Satisfaction Survey is unique in its scope, size and usefulness to schools. It gathers information from parents, teachers and students on topics related to school environment, safety, and achievement. The information is used for planning in individual schools and provides a district and provincial perspective.
Early in 2015 the Satisfaction Survey will be administered to students in grades 4 and 7, their parents, and all school staff. We encourage parents to participate in this survey, as the results are important in identifying and celebrating current strengths, as well as determining where the school needs to focus improvement. The surveys contain standard questions for the Province – in addition, questions from the school and/or district that focus on local conditions or issues may be included.
The survey can be completed electronically and can be accessed on the Internet at http://www.bced.gov.bc.ca/sat_survey. Any computer with an Internet connection can be used, and access to the e-survey is simple and secure. All that is required is a logon number that the school will provide to participants. Provincial, District and School Reports for previous years can be viewed at the same site, without a logon number.
The school can be opened during the evening for parents who would like to participate but do not have access to a computer.  Please contact the office if necessary
OR
For parents who do not wish to use home or school computers, there are computers available at the local public library computers and at the Community Centre.
The e-survey site will be open early in the new year until April 30th.
If you have not received your logon number by Thursday March 5th please contact the school at 284-3315.
---
Friends and Family COME JOIN US for a School Performance – On Monday February 23 in the school gym starting at 9:30 am the Faustwork Theatre will be performing.
"Faustwork Mask Theatre is committed to exploring and celebrating the art of the Mask, to challenging and delighting audiences of all ages with a unique syn-thesis of theatre, physical comedy, music, dance and poetry."
---
Are looking for an activity for your kids for the upcoming Pro D- Day on February 20th?  Check out the Musical Theatre Day-Camp with Joey Clarkson from  9:00-2:30 at the Portside Academy of Performing Arts.  Click here for more info!
---
The grade 6-9 class held their Haunted Hallway on Friday, October 31.  They did a fantastic job decorating and the K-5 students enjoyed being scared by the senior class.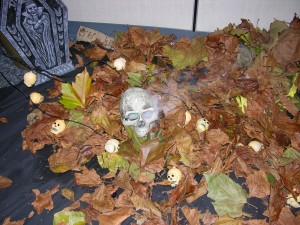 ---
Sea View students did extremely well at the annual Fall Fair which was held in September, earning Sea View the school participation trophy.  Ms. Kirkwood gathered entries over the course of the year and she and Mrs. Prescott volunteered their time to fill in entry forms and transport the items for entry.  Congratulations to everyone who participated and thank you to Ms. Kirkwood and Mrs. Prescott!
During the week of February 24th to 28th Sea View took part in "Anti-Bullying Week". A variety of activities were planned to teach students what bullying is, how it affects themselves and others as well as what to do if you or someone you know is being bullied. Thanks to the generosity of Vancouver Island InsuranceCentres all students were given a free pink t-shirt to wear on Wednesday the 26th for "International Pink Shirt Day". On Thursday the 27th staff, students, family and community members were invited to take part in a Heritage and Diversity Day potluck during noon hour and on Friday the 28th the festivities wrapped up with a waffle and sausage breakfast to start the day.
Student Council did a wonderful job planning and executing "Spirit Week" during the last week of January. Students kicked off the week with "Drop Everything and Read" on Monday, "Crazy Hair Day" on Tuesday, "Pajama Day" on Wednesday, "Jersey Day" on Thursday and "Mustache Day" on Friday.
---
December has been a busy month so far at Sea View
On December 6th staff and students welcomed some of our local seniors into the school for a games afternoon. This gave everyone a change to "unplug" and enjoy some classic board games.
On December 13th seniors were invited back for a Christmas craft afternoon. Student Council did a great job planning and organizing a variety of crafts to help get everyone in the Christmas spirit.